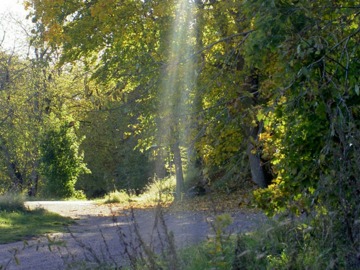 My life as a painter
started late in life.

In the end of my Universitystudies, in administration, I heard a voice, coming from inside telling me to go and buy watercolours and a sketchpad.

I had no idea what would follow. Since 1980 I have been a full time painter and have had many exhibations in Sweden, and also abroad.

I am born on Öland, in the Baltic. An island with sun, wind, flowers and birds.

I finished my studies, but the inner call to paint was to strong to resist
and with the magic assistence from the Universe, I came into a flaw, that lasted for a period of eight years.
The change happened when I moved from the south of Sweden up to Umeå, in the north of Sweden.
There, I had six years of selfreflextion and a journey of going deeper into my self and my purpose in life.

Since 1994 I have been living with my family (three sons) at Alvastra , by the side of the Holy mountain, Omberg, at the edge of lake Vättern.

Besides being an artist as a painter, I also write poems and gives inspired talks of Spirit.